Welcome to StreetWise - a 52 week collaboration inspired by 52 words and the photographs that brought them to life. 
"There are many places to find yourself.
Not that you are lost.
But to see yourself in relation to the world.
To gain perspective.
Compare without ego.
Grow into the human you are meant to be.
Words are like scalpels, you can use them as intentions to chisel off your rough edges.
To build new pathways in your brain, to soothe, motivate or inspire."
StreetWise is a collection of 52 poems written over 52 weeks by Tanya Southey with collaborative street photography by Denise Smith.  The book can be enjoyed alone or as part of conversations with friends or in the workplace, as we all grapple with life and all its complexities.
The Book is available in two formats: a larger format hardcover coffee-table book, ideal for flicking through with your afternoon tea and a more intimate novel-sized paperback featuring a classic poetry layout that is easier to carry around. Each format offers its own experience depending on how you best enjoy poetry.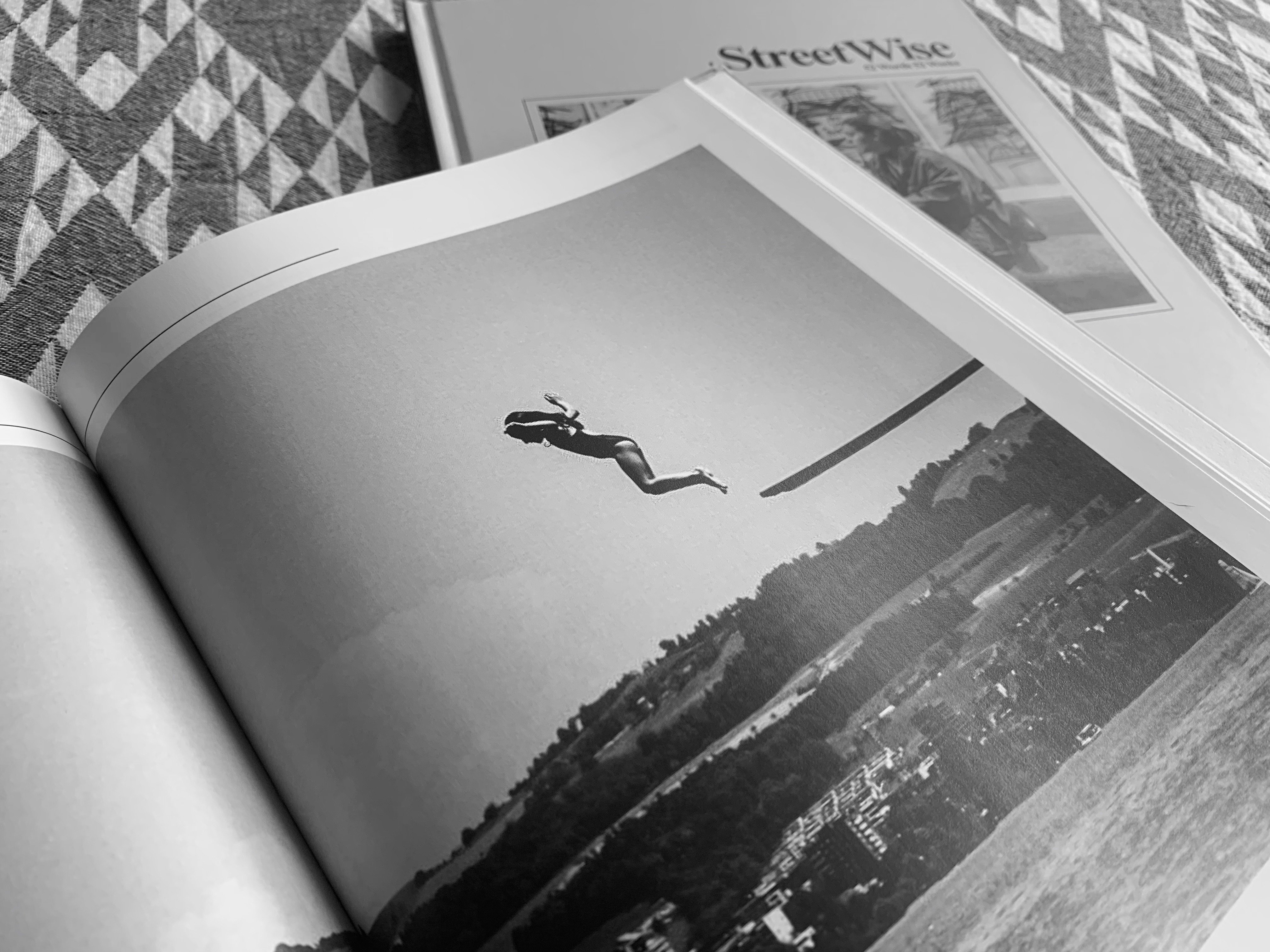 Hardcover
---
The hardcover format features larger pages to fully immerse yourself in the poems and pictures. It features large double-spread photographs and makes for an excellent coffee table book, to read and enjoy.
Paperback
---
The paperback format features a classic poetry layout. It is novel-sized and is a light and easy companion to accompany you as you commute or read in a coffee shop.